First Report Managed Care Interview with Enam Noor on Raising CAHPS Scores for Better Star Ratings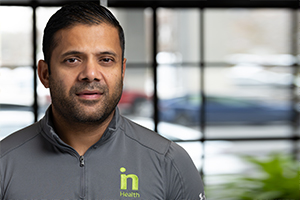 Over the last several years, the Centers for Medicare & Medicaid Services (CMS) have increasingly placed emphasis on Consumer Assessment of Healthcare Providers & Systems (CAHPS) survey scores to measure member satisfaction with Medicare Advantage plans. By 2023, CAHPS scores are expected to account for 57% of overall Star Ratings.
In this interview, Enam Noor of Insightin Health shares where health plans may fall short when addressing member experience. He also discusses how health plans might adjust their strategies to improve both CAHPS scores and Star Ratings.
Can you review how member experience factors into Medicare Advantage plans' Star Ratings?
Our studies show everything leads back to the experience. When do people get an experience? It is when they are engaging in an activity or not engaging at all.
HEDIS measurements and CAHPS scores all matter for Star Ratings. If a member is not engaged, they are probably not participating in preventive care management, doctor's visits, and other services that are measured for Star Ratings.
If the experience becomes an adverse experience and a member's satisfaction was poor, that can impact your CAHPS scores. And if your experience is bad, you are probably not going to stay with the health plan. Churn impacts the overall Star Rating as well.
Star Ratings show how well are you doing as a health plan. If you want to improve your Star Rating, you must have members that are satisfied and engaged, which means you are delivering a very positive experience.
Thank you. Where do you think health plans fall short when measuring and addressing member experience?
I think health plans look at all their measures as different activities. They do not create an overall member experience strategy. The strategic alignment is out of whack compared to other industries that focus on member experience. If you think about Amazon, Prime members will get delivery almost immediately, in two days. Amazon can lay that out, and then they can start looking at how these benefits impact a consumer's experience.
In a health plan, I think that is a challenge. A Medicare Advantage health plan will have a marketing team, sales team, clinical team, quality improvement team, risk adjustment team, and so on. These teams all reach the consumer through different activities, but it is often uncoordinated.
If you get food delivered through Uber, and you must go to another app to look at the menu and another app to track the food, that experience would not be cohesive. That is where health care fails—it is a siloed workflow, and each team is focused on putting members in the middle.
Consumers trust their doctor before they trust their health plan. They keep the same doctor, but they switch health plans. In our platform, we host about 20% of all Medicare Advantage populations. What we saw in 1.2 million churns is that people with the highest number of complaints have the highest churn rate. More than 50% of churn was among people that had care gaps and did not engage. You can see from that outcome why there is a problem.
To solve the problem, plans must use a strategic approach that does not just put the member in the middle. Try to understand the member, and then start delivering a better experience.
What advice would you offer health plans looking to improve their scores?
It is a numbers game based on each member's activity. And if you are going to improve your Star Rating, you cannot only be thinking about the numbers as line items, which is what many plans do.
Plans said, "We have to close gaps in care because that is going to be my Star Rating." Then, in the last few years, CMS goes, "Wait a second. You're just treating them like bunch of numbers. We want you to improve satisfaction. CAHPS is going to be 57% of the driver for your Star Rating now, not 17%."
Now, health plans do not just have to get members to the doctors. They must get members to the doctors and also ensure higher satisfaction because they need to improve the experience to boost ratings.
If you do not worry about line-item numbers, but you worry about a member as a person and treat them based on data surrounding what their health conditions are, now you can scale that to cater to every member. It requires technology, but if a plan can do that, they will improve Star Ratings, satisfaction, and member experience.
It is a win-win situation: consumers become healthier and develop health literacy which results in long-term gain, and Star Ratings improve, whether through HEDIS measurements or closing gaps in care.
Where do you see the future headed as technology and health care delivery continue changing?
In my opinion, the US health care industry can never achieve the experience we see in retail—but it can get closer. Compared to retail, in health care we have a very complex process and complicated workflow.
No technology can solve that problem, but I think we can leverage technology to move data much faster. If we do that, we get much closer to delivering a better member experience, which is not going to be a retail-like experience, but a much better consumer experience within health care. I think a lot of the tech consolidation we currently see is heading in that direction.
Thank you, Enam. Is there anything else you wanted to add today before we wrap up?
I would like to conclude that we do not need to reinvent the wheels to improve member experience or satisfaction. Star Ratings are just a report card. Forget about the report card, and let us talk about the person.
The person is a consumer. They have health conditions, especially if they are older. They have chronic conditions. The bottom line is delivering better care and treating them how they want to be treated. If we can do that, we are going to turn data into an asset and see much better results with everything, even on the report card.
In health care, data is often viewed as an operational byproduct. But data is information. Data tells a story. We can understand each individual story and then drive a better outcome. This is where technology can help. Amazon does not deliver to one person at a time; their technology drives a lot of that scaling. We can repurpose many of these workflow improvements for health care, put empathy at the forefront, and drive that experience for individuals at a scale for every member.
About Mr Noor
Enam Noor is the founder and CEO of Insightin Health, headquartered in Baltimore. He has worked in the health care space for approximately 12 years. Prior to Insightin Health, Mr Noor spent 10 years working toward improving the consumer experience in retail.