Maryland's biggest VC funding quarter in 20 years brought $560M to startups
Around Baltimore, folks tend to analyze economic trends through three vantage points: the city, the region and the state. No matter which level you're looking at, data on venture capital shows that the first quarter of 2021 brought an influx of investment for local emerging companies. Data from the latest
MoneyTree
report by
PwC/CB Insights
shows that Maryland companies received a collective $562 million in investment over 24 deals. It was a nearly 68% increase in the number of dollars and a 26% increase in the number of deals from the fourth quarter of 2020, which capped off a big year of investment in the pandemic.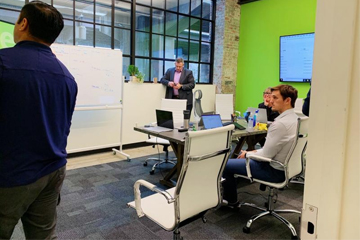 Zooming out for a historic comparison, the dollar amount was the highest since the third quarter of 2000 — so, the best in 20 years. It also included three "megarounds" of $100 million or more. Per our reporting, those rounds were Columbia-based SparkPost's $180 million growth round (the email delivery company was acquired on Wednesday), Baltimore-based Personal Genome Diagnostics' $103 million Series C and Baltimore-based Delfi Diagnostics' $100 million round.
This mirrors trends beyond our borders. A 62% increase in dollars invested across the country continued VC highs that began in the pandemic, even as other parts of the economy were in a tailspin. And there was a 20-year high for the D.C. metro area, which per the MoneyTree's lens includes all of D.C., Maryland, Virginia. Maryland's share of the dollars in the region particularly stood out to Brad Phillips, PwC director of emerging company services.
On the $562 million total, he said, "Any time over the past five years, that would have been a decent quarter for the entire region — for all of the jurisdictions. And after one quarter, we saw that just in Maryland. So seeing that amount invested in one jurisdiction in the region is impressive given the history here."
In Baltimore city, there was $230.5 million invested into five deals. That dollar amount accounted for 41% of Maryland's total dollars, and one-fifth of its deal share. Along with the two megadeals in Baltimore, which are notable, we covered funding rounds including ecommerce tech startup Tradeswell's $15 million Series A, digital health platform Insightin Health's $12 million Series A, health and fitness platform BurnAlong's $7 million Series A, and a $1.5 million round for climate data platform Dynhamex.
When it comes to the Baltimore region as a whole, including Baltimore city and the six surrounding counties, the Economic Alliance of Greater Baltimore (EAGB) ran its own numbers, and found the total vc funding was $556 million. It factored in a fourth $100 million-plus round: January's $105 million for healthcare provider AbsoluteCARE.
EAGB CEO Michele Whelley said the investment rounds reported reflect the region's strengths: health and cyber. The region is home to R&D labs out of universities and the federal government where new technology is developed. The uptick in investment shows that there's that there's market interest in the companies commercializing that technology. And the investment in companies working in ecommerce, energy and climate shows a further range that goes beyond the labs. Plus, the lower cost of living is helping to convince companies to build here.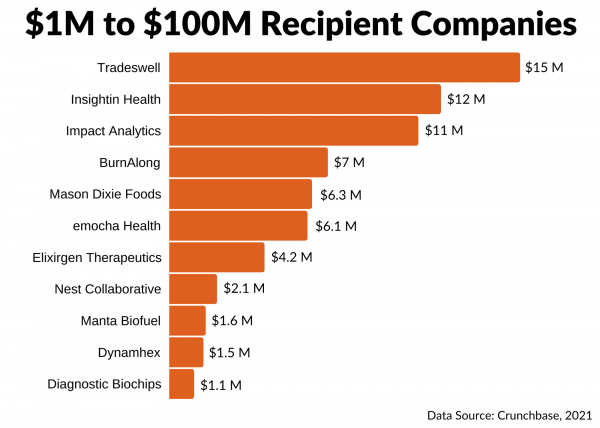 "It's a package deal," Whelley said. "It's certainly the R&D and research institutions we have in the region, but also the ecosystem and the fact that living here and working here is a good bet."
Whelley pointed out that investors tend to follow each other. So with significant capital flowing to the region, it's more likely that other investors will be sure to take a look at the area's companies. "The waters have been tested," she said.
About Insightin Health
Insightin Health delivers the industry's only single platform which provides complete personalized member engagement for each step of the health care journey. The core platform inGAGE™ combines medical, clinical, cognitive, and social determinants of health to recommend the Next Best Action (NBA) for each person. Health plans can improve quality measurements, gain higher member satisfaction, and increase member retention. The simple integration and easy to use inGAGE™ creates an effective shift towards a healthier population for health plans. For more information, visit Insightin Health