This local health IT startup just raised $2M in seed funding from some big names
This local health IT startup just raised $2M in seed funding from some big names
"The $2 million in new funding means Insightin Health will grow much faster than planned", said CEO Enam Noor. Insightin Health, a Gaithersburg data startup that connects health insurers with consumers, has raised $2 million in seed financing. New York-based venture capital firm, Health Catalyst Capital Management, led the round announced Tuesday, with participation from several local investors including Revolution's Rise of the Rest Seed Fund, Maryland's Technology Development Corp., SaaS Ventures, TCP Ventures, and an angel group led by Blu Venture Investors Founding Principal, Paul Silber.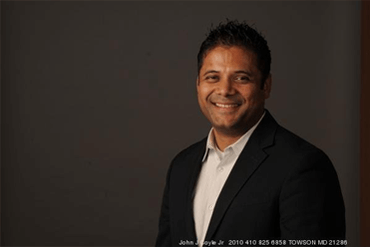 The company, founded in 2016, has a patented analytics platform with artificial intelligence-driven software built to help health insurers acquire prospective members, and then engage those members through personalized content.
The ultimate goal is to simplify health care for consumers and lower the cost of care by identifying the reasons patients aren't going to the doctor when they should.
"Our goal is to get people to do more preventative care through our platform, because insurance companies … want to make sure people are more preventative, they're not going to the ER — that's how they can lower the cost of care," said CEO Enam Noor.
"The $2 million in new backing — twice what the startup had initially set out to raise — means Insightin Health will grow much faster than planned", Noor told me. "It will fund speedier product development and enable the company to add more key hires out of its Gaithersburg office. Sales and marketing initiatives will also ramp up heavily in 2018", Noor said.
"The company has already gotten the ball rolling, with the hire of a senior vice president of sales in the last month and a half. The company now has 12 full-time employees, which could grow to about 20 this year", Noor said, "by bringing on part-time contractors as full-time workers. Industry-specific conferences also help get the Insightin Health name out, including the World Health Care Congress in D.C.", at which Noor appeared on a keynote panel a few weeks ago. He spent a decade in marketing analytics and another decade in direct-to-consumer health care engagement before starting this company.
Insightin Health's clients are the health insurance providers. They sign on with the Insightin Health platform, which uses data to recommend appropriate plans for people as they go through enrollment. Those consumers receive communications, from direct mail to TV ads, based on demographics and personal needs. As they continue to use their plans, the insurers use the platform to communicate with their customers.
"Insightin Health was profitable in its first year", Noor said. He declined to disclose revenue, but said, "2018 revenue is expected to hit four-times that of last year. The company could also raise a Series A as early as the third or fourth quarter of this year". He declined to get into specifics, but said, "a total investment somewhere around four to five times the size of the seed round is a solid target for the business."