Member engagement or member experience- what comes first?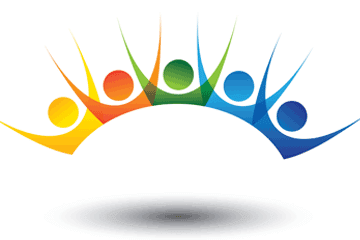 Boosting member experience and designing a winning member engagement is a common challenge for all health plans in today's world.  The plans are always challenged to design effective Omni-Channel communication with their members.  From member on-boarding to AEP (Annual Enrollment Period) the timeline is very short to create a long term member engagement.
It is very important to provide a great member experience for a better retention strategy.  Often Health plans struggle to deliver a unified and consistent member experience throughout all the channels.  In today's world consumers are very interactive how they engage themselves with any offers.  If the user experience does not meet the consumers' desired standard, it becomes very difficult to engage them. To deliver a healthier outcome, health plans are challenged to engage a pro-active communication with their members for a higher member loyalty.
Here are two simple yet critical ways to create a better member experience and engage members to create higher loyalty:
Start a dialogue, not just a communication
Often we think by creating a segmented personalized content delivery is enough.  Segmentation is the start, however everyone needs to realize each individual is unique and they all have unique needs.  This is why, a dialogue needs to start based on these unique needs and a content strategy should be designed at the individual member level.  A dialogue carries through all channel and becomes dynamic based on how the consumer responses.  For instance, a direct mail goes out with some diabetes related information and the member is asked to visit the doctor for that specific health condition. Often times, the member is asked to visit a micro-site for more information or is given a phone number to call for more information.  For an effective dialogue, all of these channels (direct mail, micro-sites, call-center, and doctor's office) need to deliver a consistent member experience when appropriate call to action is taken by the member.  Many times, health plans struggle to deliver the consistency among all of these various touch-points.  If a successful call to action is made the next step of fulfillment and tracking needs to be automated.  Most of the time we think by creating a personalized communication piece is enough to create a better response, however the key should be to design an automated business rule based call-to-action and consistent user experience throughout all channels of communication and touch points.  If the whole process is delivered in such manner, then a successful dialogue is created, which then ultimately will create a higher satisfaction and conversion among member and prospective member.
Data is key
All health plans have a massive amount of operational data of each member through the claim process.  This data is analyzed and utilized to design future plan offers and possible marketing communications.  But, almost every health plans struggle to capture adequate response data while developing member communications.  Even if some of these responses are captured, many times different channel responses are gathered in multiple silos.  This creates huge challenge to see the engagement flow of each individual in a meaningful manner.  If a rewards program is designed for members based on certain call to action, is it enough just to track who is doing the proper call to action and ensure they are receiving their rewards?  What about the segment that didn't participate?  Shouldn't there be a second or third touch for those members while the reward recipients are getting their rewards in a timely manner?  When the engagement period is so time sensitive, can these call-to-action be not only automated, but also the activities can be visualized via a dashboard in real-time?  If health plans are able to analyze the responses and activities in real-time, they can then be much more dynamic with the future offers and engagements.  This is why, capturing all response data and structure them in a way so that real-time data analysis can be done is extremely important to deliver a better member experience and create an interactive member engagement.  If the health plan is challenged by having multiple vendors doing each activity and data is being captured in multiple locations, then a sound data management architecture is needed to consolidate all of these data in one single location.  Data is only good if they are meaningful, therefore creating the accurate and effective data visualization is also a key factor.
So, as we see, by creating a positive member experience we can engage members and prospective members better to our desired call-to-action.  And as we engage them we need to then deliver personalized communication for each steps to create a member-centric dialogue.  If these steps are taken, a loyalty based member retention strategy can be achieved.  The final outcome will be higher member satisfaction, loyalty, retention, and ultimately higher scores for different measurements for the health plans.