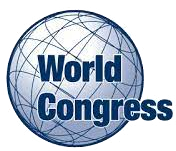 With consumer-experience related metrics now determining more the 57% of overall Star ratings by 2023, it is important for MA plans to not only focus on quality and closing HEDIS care gaps but to also prioritize member experience and engagement. Moreover, the pandemic has underscored the need for plans to strengthen their outreach efforts and reengage their members to ensure they receive timely access to care.
To positively impact an individual's health, influence healthy behaviors, and make personalized health care decisions, it is critical for plans to access and analyze the right data at the right time. This will not only enhance the members' experience throughout out their health care journey but also ultimately drive better outcomes.
In this webinar, join Medicare Advantage experts and gain insight on how to take a holistic approach when engaging members, discuss the importance of analyzing data in real-time to tailor interventions, and learn how to transform your Stars program to create a customer-centric experience beginning at onboarding.
Gain strategies to meet members where they are

Adopt a holistic approach to understand member needs and determine the right interventions

Deploy effective outreach efforts throughout the member journey to improve satisfaction

Use member communication as a tool to identify populations at-risk and affected by medical and non-medical issues

Leverage actionable data to efficiently identity member needs, tailor messaging, and recommend care/treatment plans accordingly
Understand the importance of collaborating with care providers to enhance the overall member experience and ensure timely access to care