Care navigation platform Cohort scores $11M, Sitka lands $14M for specialty care telemedicine and other digital health fundings
Also: Insightin Health scores $12M for its engagement platform and Rhino Health raises $5M in seed funding for AI tech. This morning Cohort, a care management platform centered around at-risk populations, scored $11 million in Series B funding. F-Prime Capital led the round, with participation from Town Hall Ventures. The company built an AI-enabled platform that works with health systems and providers with the aim of "closing the gap" in care. Historically, Cohort has worked with value-based care providers.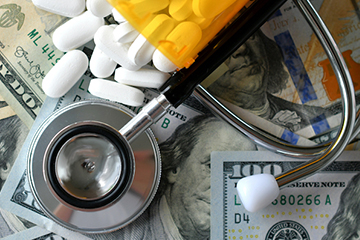 "EHR complexity in terms of data is only growing, and a physician's time is only becoming more challenging, in terms of their bandwidth. That was one major trend we wanted to focus on," Neel Master, CEO of Cohort, told MobiHealthNews. "The other is that we saw if you look at the Medicare population, it is only continuing to grow because of the demographic increasing the next 10-20 years. A significant portion of them have chronic conditions, but the challenge is for the PCPs – their panels are only growing. So, PCPs' bandwidth and time is only decreasing. Their panels are increasing, and the complexity and volume of data is increasing. So, it's a combination of factors that is making it more difficult to deliver care on behalf of those PCPs to all those patients."
While Cohort is best known for its tech platform, it also has a team of navigators.
"We started as software-only, but over time we realized we really needed to provide the services component as well," Master said. "Even if you have great software, the physician practices we consulted did not have time, the capacity, the ability to manage a team of care navigators to help address those patients."
This digital health startup plans to use the funds to grow its business across provider and payer systems, as well as expand its capabilities of its clinical AI/NLP platform and grow its team.
"Care management has gone from someone helping the doctor, to follow up on her orders, to care managers who have a job to do care management, to now, if you work with someone like Cohort you can just get the job done," Carl Byers, partner at F-Prime Capital and former CFO of athenahealth, told MobiHealthNews. "In a value-based care world, you can't afford not to manage care because closing gaps in care and properly coding the risks of your patients actually drive the top line in these value-based arrangements."
Last week Sitka, maker of video software targeted toward specialty care, raised $14 million in Series A funding. Venrock led the round, with participation from Optum Ventures, Homebrew, First Round Capital and Lifeforce Capital.
Sitka was designed as a telehealth platform that can provide specialist recommendations and enable peer-to-peer video consultations. The new capital will be put toward growing the product, expanding partnerships and recruiting new employees.
"We started Sitka to separate the economic incentives specialty providers have to deliver fee for service care and bring specialty care into a value-based care system that works better for primary care providers, specialists and, most importantly, for patients," said Kelsey Mellard, CEO of Sitka. "This year, the pandemic accelerated the adoption of digital healthcare delivery, and we are excited to partner with health plans, provider groups and healthcare leaders to make meaningful improvements in healthcare delivery and management of Part B spend."
Rhino Health, a platform designed to connect health system and AI developers, scored $5 million in seed funding. LionBird Ventures led the round, with participation from Arkin Holding and other angel investors.
The company's goal is to boost the use of AI-based diagnostics and treatment pathways. Hospitals can use the system to find partners for data-driven studies and AI research initiatives.
"Today, the transformative promise of AI-based healthcare solutions is held back by lack of access to a large dataset from a diverse patient population collected in different places and updated over time," Ed Michael, managing partner at LionBird Ventures, said in a statement. "Rhino Health is changing that. By connecting the hospitals that have extensive clinically relevant data with the innovative companies that are developing new AI-based solutions, Rhino Health will accelerate access to advanced healthcare across increasingly diverse patient populations."
Last week Insightin Health, a company best known for its engagement platform targeted at insurance members, landed $12 million in Series A funding. Blue Venture Fund and Blue Heron Capital led the round, with participation from Health Catalyst Capital, Revolution's Rise of the Rest fund and SaaS Ventures.
Insightin Health's main platform is called inGAGE, which is targeted at increasing health plans' member acquisition, retention and engagement. The technology was developed to provide insights and facilitates automatic development of one-on-one, personalized content influenced by plan members' social determinants.
The company plans to use the new funds to scale its platform, onboard new clients and expand its services to meet client needs.
In 2018, Insightin Health landed $2 million in seed funding in a round led by Health Catalyst Capital Management.
Digital mental health provider Koa Health scored €30M ($36 million) in Series A funding for its virtual product. Wellington Partners Life Sciences, Ancora Finance Group, MTIP, Akilia Partners, Creas Impacto, Sabadell Asabys and Mundi Ventures all participated in this round of funding.
Koa has a mental wellbeing app designed for the employee wellness space. The tech comes with a library of activities focused on overcoming stress and sleep issues and boosting relaxation.
The Spanish company plans on using the new funds to fuel product development and build out more products in more languages. Additionally, it plans to expand the diagnoses that its products can support. Koa will also be expanding internationally to include the U.S., thanks to the new cash.
About Insightin Health
Insightin Health delivers the industry's only single platform which provides complete personalized member engagement for each step of the health care journey. The core platform inGAGE™ combines medical, clinical, cognitive, and social determinants of health to recommend the Next Best Action (NBA) for each person. Health plans can improve quality measurements, gain higher member satisfaction, and increase member retention. The simple integration and easy to use inGAGE™ creates an effective shift towards a healthier population for health plans. For more information, visit Insightin Health