Healthcare Without Walls: Harnessing the Power of Data to Address Health Equity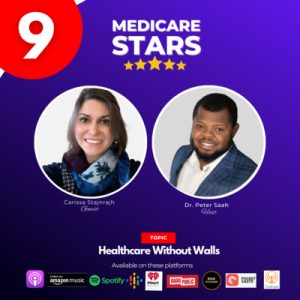 In this episode, we delve into the profound significance of data in addressing health equity, and how it can be a catalyst for transformative change. Health equity remains a critical challenge in our society, with disparities in access to healthcare and health outcomes persisting across diverse populations. The key to tackling these disparities lies in understanding the root causes and implementing targeted interventions. Join us as we explore the role of data in this process and uncover its power to drive meaningful progress in achieving health equity.
Our VP of Business Development, Carissa Stajnrajh, MSW, LCSW, shares her perspectives on the importance of data in addressing health disparities. We dive into the nuances of collecting, analyzing, and interpreting data to identify and address inequities at the individual, community, and systemic levels.
Throughout the episode, we explore the ways in which data can reveal patterns and insights, uncovering disparities related to race, ethnicity, socioeconomic status, geography, and other determinants of health. Carissa also highlights the significance of community engagement and partnership in leveraging data for health equity.
Check out the Medicare Stars podcast here: