Medical Loss Ratio: How to Avoid Rebates This Year and Have a Better Spending Strategy Next Year
By Carissa Stajnrajh, VP, Customer Experience
It's deep into Q4, and Medicare Advantage payers are busy.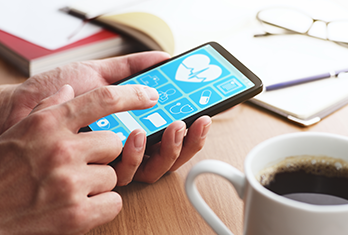 Some are dealing with the loss of Medicare Stars for the 2023 plan year and strategizing how to earn them back. Others are calculating whether they will meet their Medical Loss Ratio (MLR) spending thresholds this year and, if not, how much they will owe in rebates.
According to a mid-year report from the Kaiser Family Foundation (KFF), insurers estimate they will issue a total of about $1 billion in MLR rebates across all markets this year. Expected amounts varied by market: insurers in the individual market estimated $603 million in rebates; small group market insurers guessed $275 million; and large group market insurers projected $168 million.
End-of-year spending on CMS-approved quality improvement activities to meet MLR thresholds doesn't have to be a blind spend in hopes of hitting qualified targets. Payers armed with the right technology can analyze their data to determine not only how much to spend, but where and on whom to avoid rebates while also closing care gaps, benefitting their members, and increasing satisfaction.
Payers have the member data, but pulling it together, analyzing it, and acting on it this year is a challenge for even the nimblest health plan. Here's where a partner can help.
As a part of our Quality Complete module, a solution set for health plan quality and Stars teams to help close gaps in care, improve engagement, and increase satisfaction, Insightin Health's inGAGE™ platform delivers Quality Improvement Programming (QIP) to optimize health plan's MLR spend. The QIP capability identifies member-specific Next Best Action recommendations to improve outcomes aligned with CMS-approved quality improvement activities. These are activities that:
Promote wellness and health activities
Coordinate care to prevent readmissions; and
Reduce health disparities through member and provider engagement
The QIP capability within inGAGE™ identifies specific members to focus on for the greatest impact. inGAGE™ combines full-spectrum analytics and multi-channel outreach capabilities to allow health plans to define and target their efforts on members who are likely to take action and on areas with high impact. Whether that is mailing home test kits to members who need colonoscopies, scheduling primary care appointments for members with five or more care gaps, or, in the case of one regional health plan, identifying where to deploy a mammography van to help close open breast cancer screening gaps in underserved populations.
Of course, this level of insight shouldn't be reserved for end-of-year activities.
Having a plan in place on January 1 to meet MLR spending thresholds for 2023 will allow payers to have a more even distribution of quality improvement activities throughout the year. Using this insight to implement a strategy in advance to improve member satisfaction and engagement will more significantly influence Star ratings than closing care gaps alone.
Insightin Health has proven itself to be a valuable partner to payers. It was recognized in the Gartner® Hype Cycle™ for U.S. Healthcare Payers, 2022 as a Sample Vendor under the Consumer-Centric Health Products category. According to the report, "consumer-centric health products connect members to the broader healthcare ecosystem and utilize multi-experience modalities to encourage early and ongoing health and wellness engagement."
Click here to access the full Gartner® Hype Cycle™ for U.S. Healthcare Payers, 2022.
Interested in how Insightin Health can help your plan avoid MLR rebates this year and in years to come while boosting member engagement? Contact us here.
Gartner, Hype Cycle for U.S. Healthcare Payers, 2022, By Mandi Bishop, Connie Salgy, 15 July 2022Gartner does not endorse any vendor, product or service depicted in its research publications and does not advise technology users to select only those vendors with the highest ratings or other designation. Gartner research publications consist of the opinions of Gartner's Research & Advisory organization and should not be construed as statements of fact. Gartner disclaims all warranties, expressed or implied, with respect to this research, including any warranties of merchantability or fitness for a particular purpose.
Gartner and Hype Cycle are registered trademarks of Gartner, Inc. and/or its affiliates in the U.S. and internationally and are used herein with permission. All rights reserved.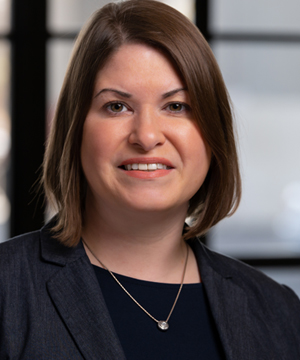 Carissa Stajnrajh
Vice President, Customer Experience
Insightin Health