Insightin Health Works with University of Pittsburgh to Solve Barriers to Healthcare
Baltimore-based health tech firm collaborates with industrial engineering students to identify access to care challenges through data science
BALTIMORE, Feb. 14, 2023 /PRNewswire/ — Insightin Health, provider of data-driven decision-making technology for health insurance plans, partnered with the University of Pittsburgh (Pitt) for the third year to provide a group of students from the Swanson School of Engineering an opportunity to complete a capstone project alongside their data science team.
This year, the students built machine learning/statistical models using Medicare Advantage (MA) member survey data to predict members' likelihood of having problems getting needed care. The results would then be used to determine the next best actions that plans could take to help members gain better access to care.
Serving as the senior students' comprehensive capstone course, the recently concluded project found that social determinants of health (SDOH) like poverty, inadequate housing, and financial insecurity as well as poor provider experiences, rising medication costs, and chronic conditions created obstacles to care for MA members.
The study concluded that members were two times more likely to struggle to get the care they needed if they had more than four chronic conditions and 50% more likely to have difficulty getting care if they are financially insecure. Student researchers recommended several actions that plans could take, including implementing programs to remove SDOH barriers and working with healthcare providers to simplify and remove bottlenecks in their processes.
"The opportunity with Insightin Health allowed students to not only solve a real-world problem using real data but learn valuable skills from their data science team in model building, machine learning, and advanced analytics," said Scott Streiner, assistant professor in industrial engineering at the University of Pittsburgh Swanson School of Engineering.
"This project with the University of Pittsburgh was not just an academic exercise – it produced real insights that Medicare Advantage plans can use to implement strategies to increase engagement and satisfaction among their members," said Dr. Shufang Ci, Chief Data Scientist of Insightin Health. "For more than three years, we've been studying obstacles of care, and our models have been trained on over eight million MA lives. We believe that data can unlock solutions for improving access to care, and with our inGAGE™ platform, we are able to identify and predict members facing similar barriers efficiently and accurately to deliver next best action solutions. We appreciate the additional perspective generated by this project."
About Insightin Health
Insightin Health helps healthcare payers eliminate data silos and deliver highly satisfying consumer-centric experiences. inGAGE™ – our software as a service (SaaS) platform – is the industry leading solution for quickly creating a connected data ecosystem. Using artificial intelligence and machine learning techniques, inGAGE™ leverages the totality of the connected data, in real-time, to produce insights that drive Next Best Action (NBA) recommendations to solve pressing healthcare challenges. inGAGE™ allows healthcare payers to deliver lifetime member value, driving growth and increasing overall plan profitability. For more information, visit www.insightinhealth.com.
About the Swanson School of Engineering
Since 1846, the University of Pittsburgh's Swanson School of Engineering has developed innovative processes and designs that have shaped our region, our country, and our world. Swanson School faculty and students are at the forefront of developing solutions to create a better future and continue the School's founding commitment to engineering excellence. The Swanson School also focuses on our health, our planet, and the ingenuity that keeps us competitive with recognized programs in bioengineering, sustainability, and energy.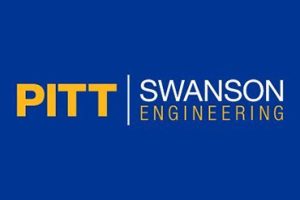 The Swanson school is consistently ranked among the top 25 public engineering programs by U.S. News & World Report and has excelled in basic and applied research during the past two decades with emphases in sustainability, energy systems, advanced manufacturing, bioengineering, micro- and nanosystems, computational modeling and advanced materials development. New research awards reached an all-time high in FY22 at $51.6 million and research expenditures at $48.2 million. Pitt also joined an elite group of research universities in 2022, eclipsing $1 billion in research for the first time.
More than 225 faculty members serve more than 3,500 undergraduate, graduate and PhD students across six departments: bioengineering, chemical and petroleum engineering, civil and environmental engineering, electrical and computer engineering, industrial engineering, and mechanical engineering and materials science.