Startup Insightin Health expands office footprint in South Baltimore amid fast growth
Building on the momentum of recent growth and a 
$12 million Series A fundraise
, a Baltimore health care technology startup has moved into new offices in South Baltimore that will provide the room it needs to fuel fast growth. Insightin Health has moved into its new offices inside the Parker Metal building near M&T Bank Stadium, which 
Himmelrich Associates Inc. has redeveloped
. The new over 8,000-square-foot digs are about six times larger than Insightin's former offices, which were stationed in a smaller suite in the same building. CEO 
Enam Noor
 said the expanded space will provide the kind of open, flexible and comfortable space it needs for its fast-growing local team.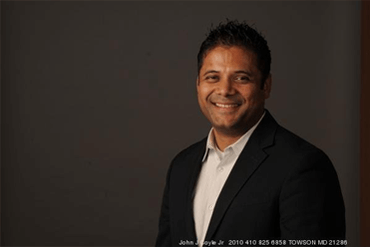 Noor said Insightin, which has offices here and in Pittsburgh, has hired several new team members in recent months, including leadership-level folks who he said will be working to build out their specific teams. In February, following the close of its $12 million funding round, Noor said the company employed about 45 people overall. He expects to soon employ between 35 and 50 people in the Baltimore area alone, but did not disclose a company-wide hiring goal.
This physical growth comes as Insightin has continued to "hit all of [its] goals" when it comes to customer and revenue growth, Noor said. Insightin is commercializing a patented software platform that uses analytics and artificial intelligence to help health insurers acquire prospective members and then keep them engaged in their own care through personalized content. The company has gained traction with large national and regional health insurance customers, and the majority of patients its platform serves are seniors in the Medicare Advantage market.
Despite being profitable since its first year in business, Noor said Insightin opted to raise its Series A round this year to support "a lot of scaling." He did not disclose specific growth figures, but said the company has some ongoing initiatives with Blue Cross Blue Shield companies which are helping Insightin to significantly expand its footprint. The Blue Venture Fund, a collaborative funding effort involving the Blue Cross Blue Shield Association, a federation of 36 U.S. health insurers, and individual Blue Cross Blue Shield companies, co-led Insightin's Series A.
Noor added that he expects the strong growth to continue into next year, especially as it brings on more staff and support. He hopes to double Insightin's total 2021 revenue in 2022.
The company is not considering raising another round of capital now, Noor said.
Insightin is excited to be bringing more employees into its new offices, Noor said, as companies continue to resume a more typical office work schedule following Covid-related challenges. It was important to the company that the space be as comfortable as possible, and have a kind of "home away from home" feel, he said. It has plenty of natural light, spaces for bicycle storage and electric car charging and an exercise room. Khanh Uong, from Baltimore firm Design Develop, designed the space.